Inclusive diving baptisms
At Saita Diving we have several agreements with social organisations for the integration of young people at risk of social exclusion thanks to which we can carry out diving baptisms with these people. We collaborate with organisations such as Aldeas Infantiles, Barnabitas or Comkedem, and with organisations dedicated to the insertion of people with functional diversity, such as the Hospital Institut Guttmann and the Fundación Isidre Esteve.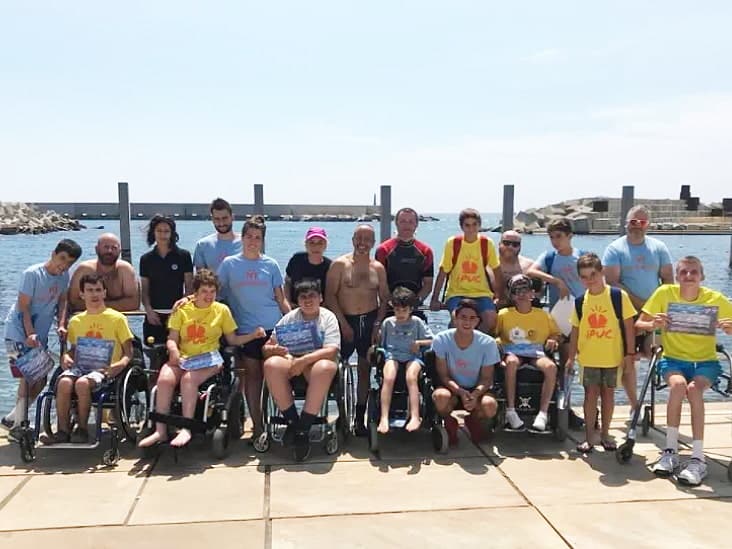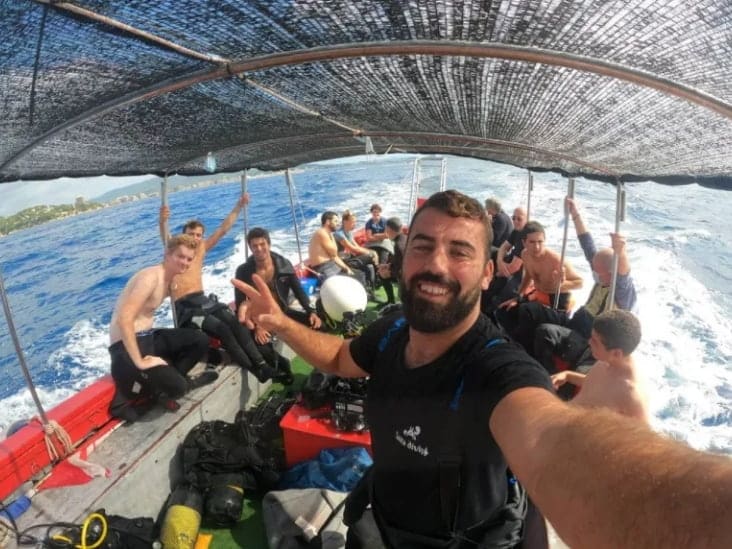 Inclusive diving camps
We organise inclusive diving camps every summer, in which members and volunteers collaborate. These diving days are dedicated to groups of people at risk of social exclusion, focusing on young people from troubled neighbourhoods in the metropolitan area of Barcelona.
The camps include aquatic activities such as snorkelling, free diving, scuba diving and workshops dedicated to the sea and the environment aimed at young people.
The participants will get to know a new world for the first time in which they will be able to escape from everyday problems.
In addition to this, we are actively involved in the UEFEC's INSERSPORT Social Youth Integration Programme. This initiative aims to train future divers, starting with the 1 Star Diving Course and then moving up the ladder of categories.
Do you want to join the club?
Membership fee + federative licence for only 90 €
Benefits for members
Right to participation in the activities organised by the club
Priority seating and special discounts on organised excursions
The right to participate in the "social events" of our association
Great special discounts on the purchase of our club's sports equipment and sponsor discounts
The right to accident insurance for sports activities
Right to use of air bottles free of charge every quarter of the year (non-cumulative and subject to club activities)