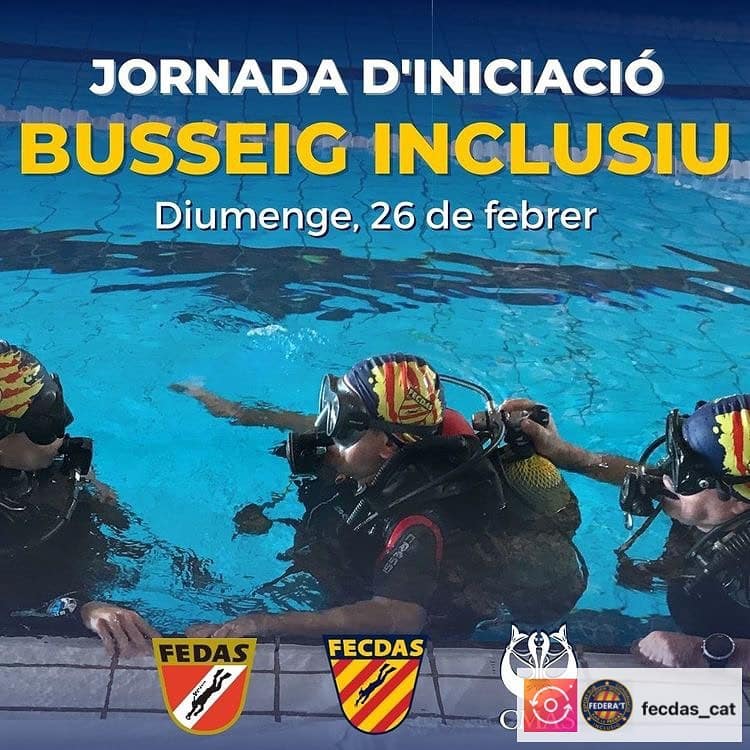 Initiation day - Inclusive diving
26/02/2023
Sant Adrià de Besòs
From the Federació Catalana d'Activitats Subaquàtiques we organise a new day of initiation to inclusive diving, promoting social inclusion, defending that underwater we are all equal.
The activity has an approximate duration of one hour for each participant, where we will offer to try diving in a controlled environment (swimming pool) with the aim of enjoying the underwater environment and the experience of being able to breathe underwater.
The date of the activity is Sunday 26th February, at the Marina Besòs sports centre in Sant Adrià de Besòs.
ACTIVITY REGISTRATION FORM: https://cutt.ly/k3EvanR